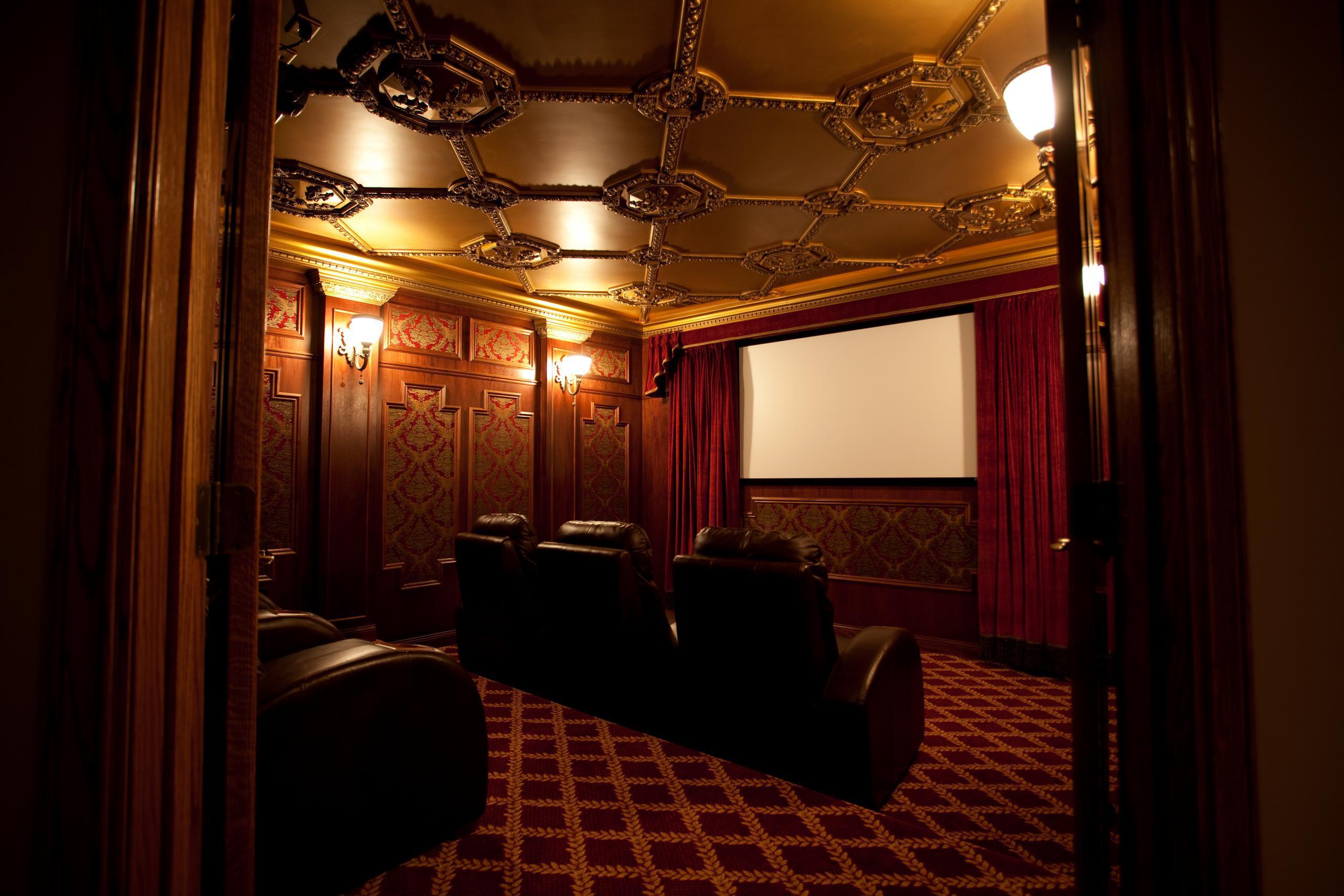 Home Theater & Audio-Visual Installation
We make keeping up with the latest technology easy with audio-visual installations that dazzle.
Looks good. Sounds good.
Experience home entertainment and automation like never before. Let us equip you with state of the art multi-room music, whole home audio, or a home theater that will revolutionize the way you enjoy your favorite space.
We create fully-integrated systems that transition seamlessly from room-to-room, and even outside, so no matter where you are--you'll never miss a beat.
Solutions We Offer
Whole Home Audio
Fill your favorite spaces with flawless sound that follows you room to room, and even outdoors! Our sound system installers will equip you with products from Sonos and Autonomic, letting you stream music and audio from the internet, your favorite apps and your personal collection.
Home Theater Installation
Pass the popcorn. Our home theaters and media rooms allow you to operate your television, Netflix, DVD, music and videos from one easy-to-use control system. From standard to extraordinary, we offer personalized entertainment solutions from Crestron, Savant, Control 4 and RTI.
Outdoor Audio
Enjoy indoor-quality audio in the great outdoors. Landscape speakers from Paradigm resemble lawn lighting and can be positioned discreetly throughout your outdoor spaces. In-ground subwoofers can be added to turn your yard into the ultimate audio experience.
Home Security Systems and Video Monitoring
Sleep tight knowing your Honeywell Home Security system is on guard. Discreet cameras monitor indoors and outdoors, motion detectors pick up potential intruders, and advanced systems monitor for water leaks or environmental disturbances. Enjoy total home security from a single, simple app on your smartphone or tablet.
Home Automation and Smart Home
Your home, smarter. Sleek audio-visual installations take home automation to the next level. Monitor, automate and control your electronics and surveillance systems from anywhere you have an internet connection.
New Construction, Remodeling, and Retrofit
Let's build a home that works for you. From hanging TVs to placing TV, speaker and network jacks, ECSI works with new construction and home remodels to wire your space just the way you like it.
It's time to fully integrate your home with leading audio-visual, home theater and home automation solutions. Contact ECSI Systems Integrators today to discuss how we can create a home video and sound system beyond your boldest expectations.