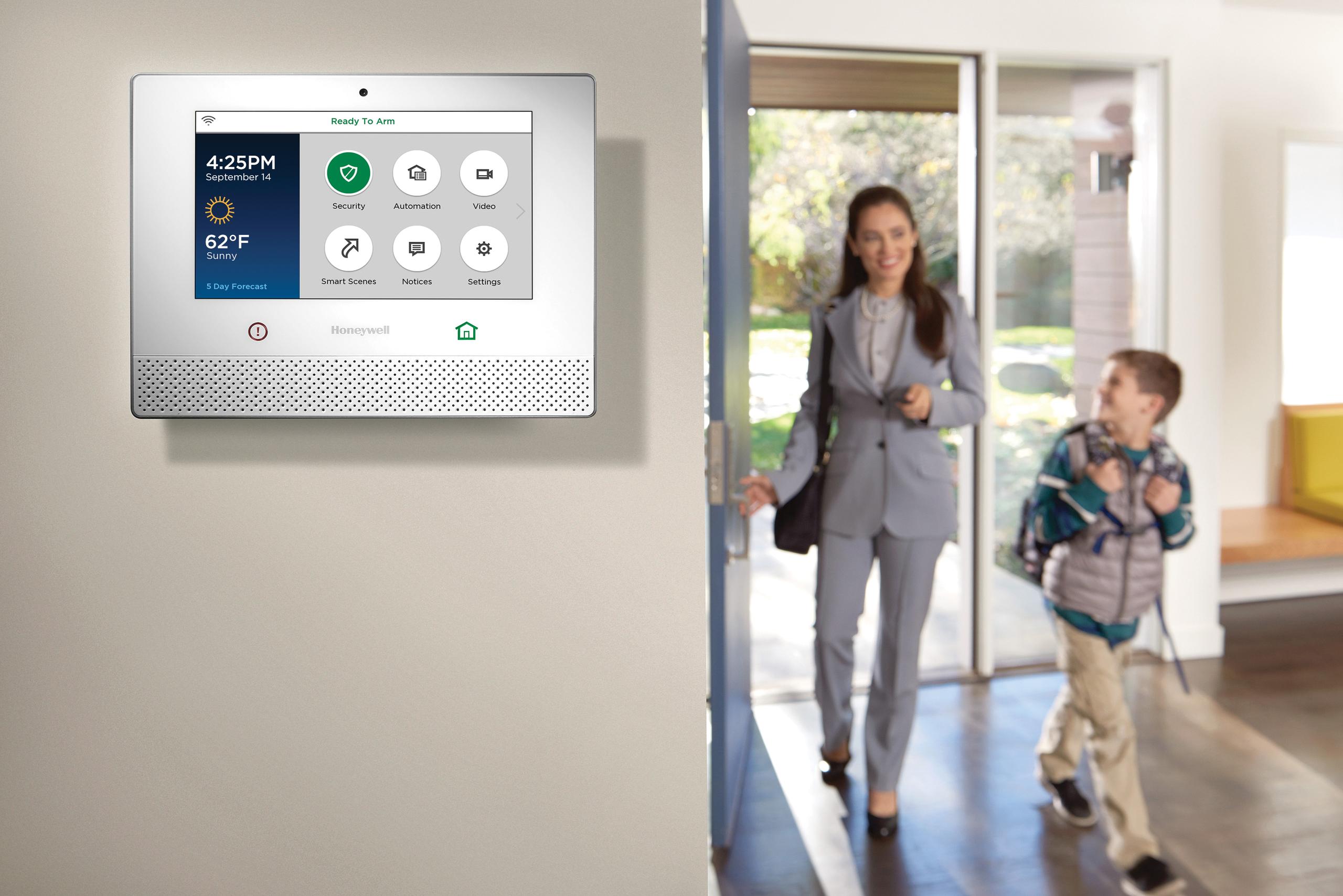 Home Security Systems
Our smart home security systems deliver the ultimate protection of life and property. Rest easy knowing that in the event of environmental emergency or burglary, we've got you covered.
Give your watchdog the night off.
ECSI offers comprehensive home security system installation, integration, and maintenance. What does this mean for you? We 've thought of everything, so you don't have to. We offer a host of products that allow you to add and personalize devices to suit your family's safety and surveillance needs. Use your smartphone or tablet to monitor and control your home's security features from anywhere. Enjoy peace of mind wherever, whenever with 24-hour security monitoring in Minneapolis and the greater Minnesota area.
Solutions We Offer
Security Systems
Whether your old security system needs an update or you're in the market for a new one, ECSI offers complete home security system installation services in Minneapolis and the greater Twin Cities area.
Environmental
Environmental sensors identify potential gas leaks or smoke and immediately contact the right emergency personnel.
24 Hour Monitoring
Relax, we've got this. ECSI offers 24-hour monitoring so you can rest easy knowing in case of emergency, help is on the way.
Total Connect TC2.0
No matter where you are, you're in control: the Total Connect app gives you mobile access to all of your home's security automation features.
Video
Check in on your kids, pets, and possessions wherever, whenever with video security monitoring right on your phone.
Home Security Package
ECSI offers a full -home security package that gives your family the total protection they deserve. Contact us today to learn more.
It's time to fully integrate your home. Contact ECSI today to discuss how we can custom install a home security system with video and automation that makes your dreams your daily life.