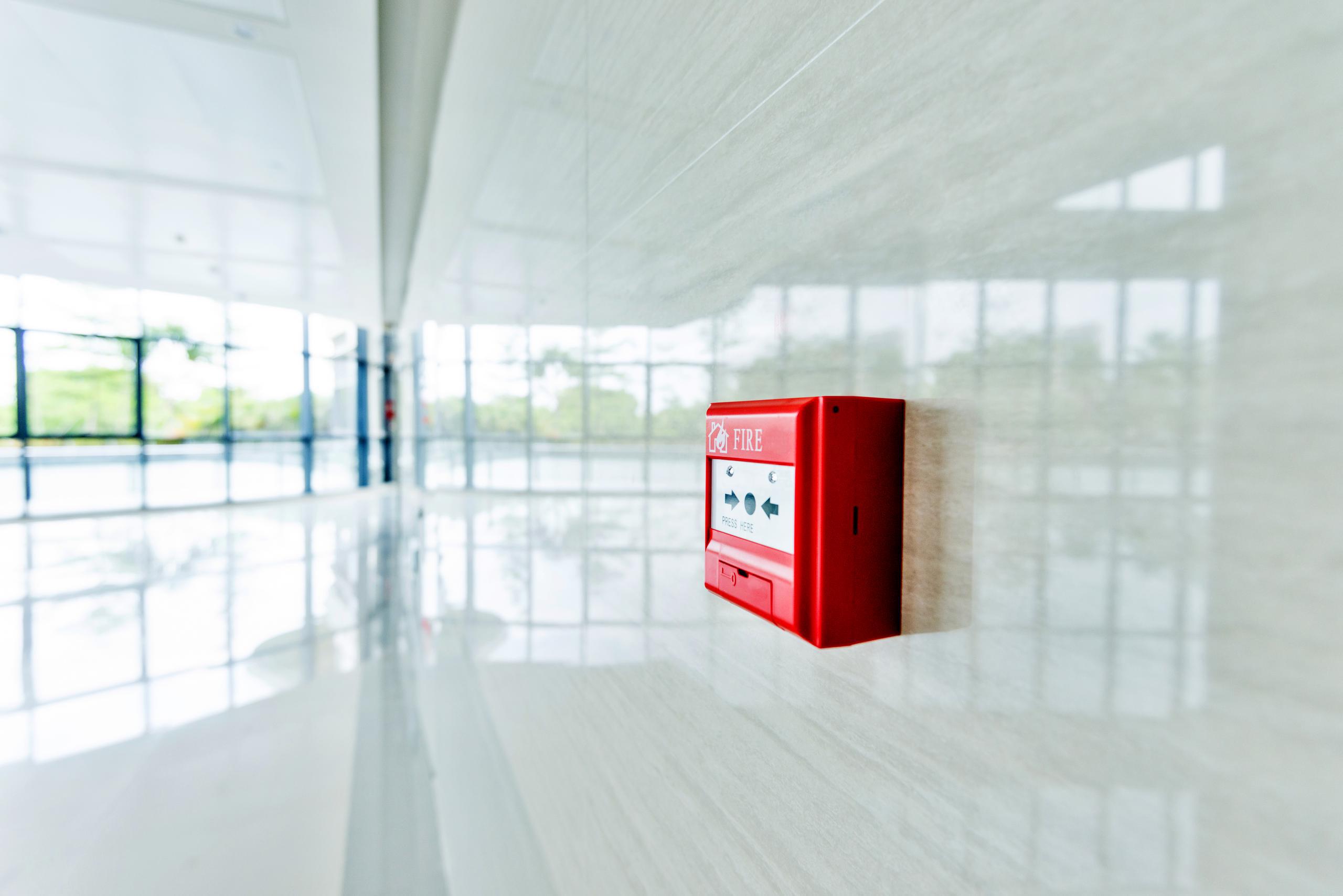 Fire Alarm/Life Safety
Prepare for the worst with the best safety systems on the market. We provide the engineering and installation of commercial fire alarm and monitoring systems that meet your specific requirements.
Protecting What's Valuable
When disaster strikes, every second counts. ECSI Systems Integrators can engineer and install a personalized fire alarm and life safety system that complies with all local and national codes and meets your specific requirements, safety priorities and budget.
Effective fire alarm system installation saves lives; put those lives in good hands. Every ECSI service technician is factory trained and certified, including multiple NICET certified experts and multiple engineers who are NICET Level IV certified in Fire Protection/Engineering Technology.
Solutions We Offer
Fire Alarm and Detection Systems
ECSI provides the most advanced fire alarm system installation services in the industry. Our NICET certified engineers, factory trained technicians, and certified installers have the experience to guarantee your system will be installed and maintained in accordance with State, Local and National codes.
Fire Alarm Inspection and Maintenance
For commercial fire alarm monitoring companies, the most important job starts after installation. ECSI offers an annual inspection program, preventative maintenance, sensitivity testing and, critically, 24/7 emergency services.
Area of Refuge Systems
Certain spaces, such as stairwells and elevator lobbies, can confine people in the event of an emergency. Area of Refuge systems are a vital life-line between people trapped in these spaces and emergency personnel.
Emergency and Exit Lighting
Effective emergency lighting and signage can be the difference between a best- or worst-case scenario. We work with the best lighting design subcontractors in the region to deliver a strategic plan that accounts for your building's unique features.
Sprinkler System Monitoring
In case of fire, ECSI provides 24/7 sprinkler system monitoring to ensure optimal preservation of life and property.
Early Warning - Air Sampling Systems
ECSI offers Air Sampling system installation in places that demand early warnings, such as data centers and electrical vaults. These systems are capable of detecting minute changes in air quality the moment they happen.
Fire Extinguishers
We partner with UL listed extinguisher distributors to make sure you get connected to the resources that suit your project's needs.
It's time to step into a workplace that works. Contact ECSI Systems Integrators today to discuss how we can design and install safety, fire alarm and area of refuge systems for your commercial environment.