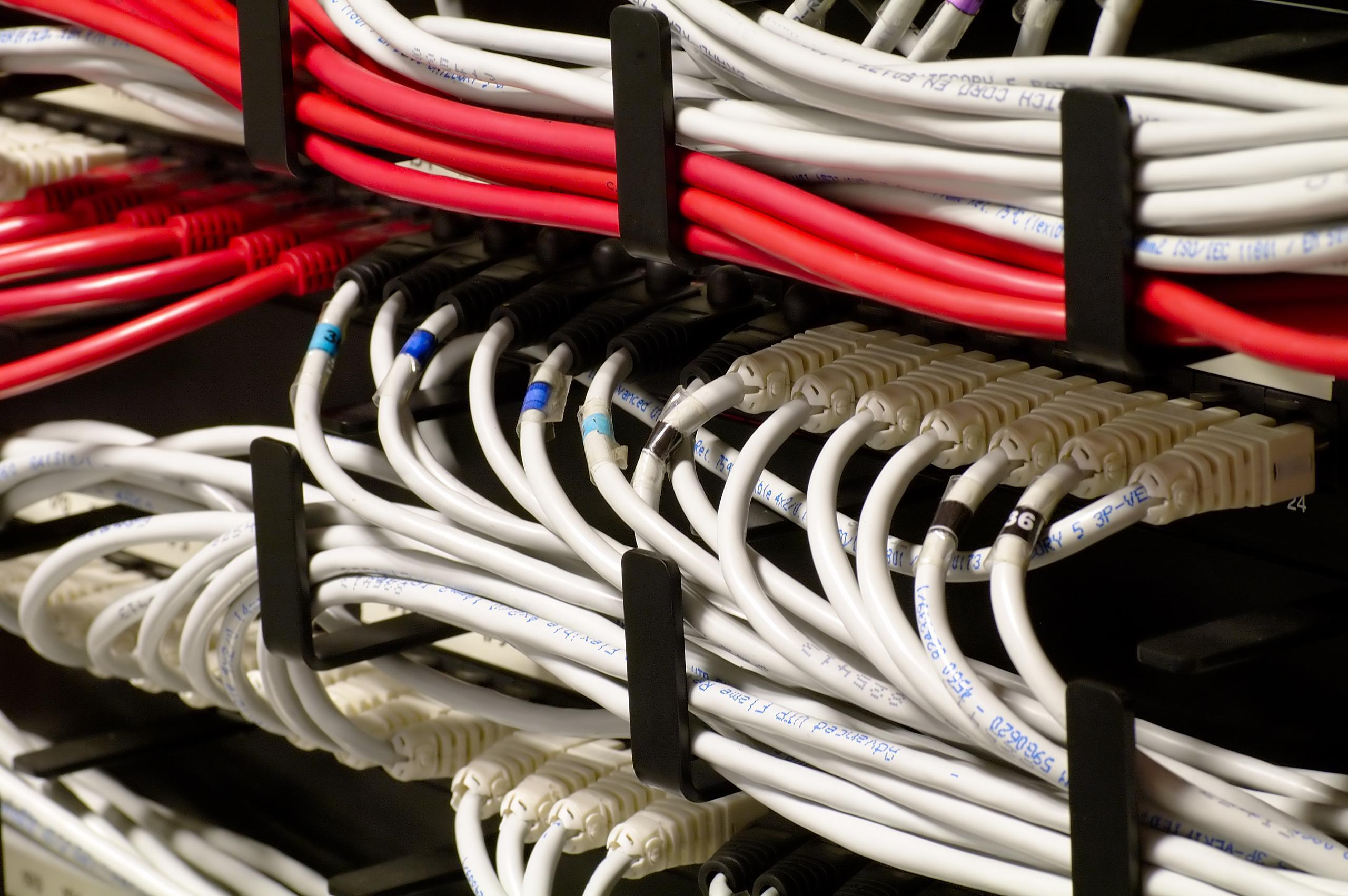 Structured Cabling and WiFi Solutions
Our specialized staff are among the finest in the industry when it comes to voice, data, and fiber-optic cabling and WiFi solutions.
Online, always.
Properly designed and installed structured cabling is the key to high-performing commercial communication systems that can accommodate future growth and changes. At ECSI, we help our clients identify products and solutions that meet their businesses' unique needs.
Our low voltage technicians have extensive experience working with hospitals, data centers and other facilities that can't afford a minute of downtime. We provide this expertise to customers from a range of sectors, including government, commercial, and industrial. Whether you're looking for a simple LAN or WLAN upgrade or you need an entirely new voice and data cabling system, our skilled team will design and install reliable cabling options that keep things running smoothly.
Solutions We Offer
Backbone Cabling
Backbone cabling ensures reliable interconnections between telecommunications rooms, equipment rooms, main terminal space, and entrances.
Fiber Optic Cabling/Systems
Optimize your bandwidth and minimize signal interference with fiber optic cabling.
Voice/Data
Reliable voice data cabling is essential to the communication infrastructure of your company. We design and install flexible systems that plan for both present and future applications.
WiFi Solutions
ECSI provides expert WiFi planning, design and installation. We use innovative approaches like unique antennae technology to maximize WiFi signal and minimize interference, resulting in optimal usability.
It's time to step into a workplace that works. Contact ECSI Systems Integrators today to discuss how we can design and install commercial WiFi, voice and data cabling solutions beyond your boldest expectation.