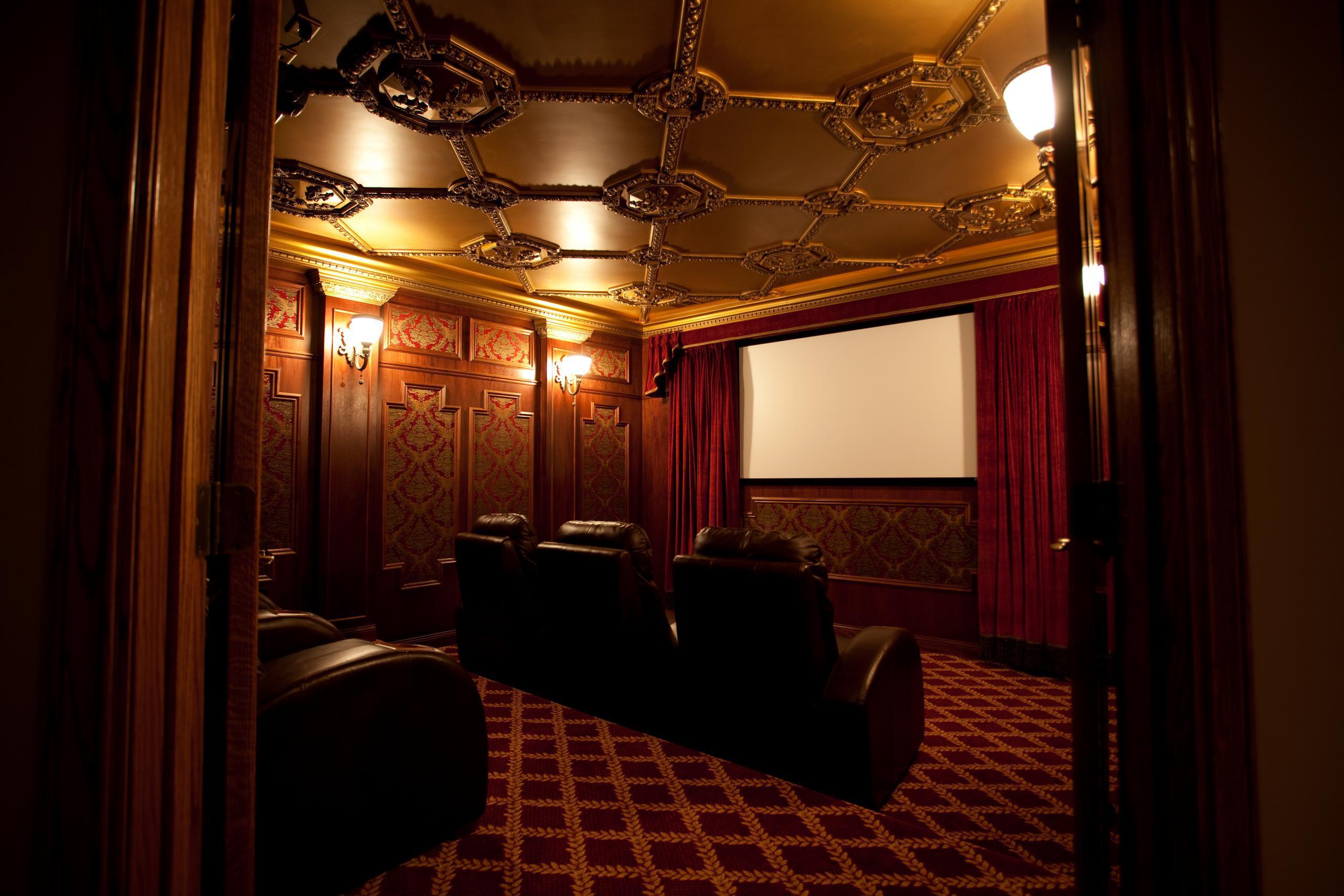 Home Theaters
You don't have to go to the theater. We'll bring the theater to you.
Entertainment for everyone. Enjoy the show. 
Experience home entertainment and automation like never before. Let us equip you with state of the art multi-room music, whole home audio, or a home theater that will revolutionize the way you enjoy your favorite space.
We create fully-integrated systems that transition seamlessly from room-to-room, and even outside, so no matter where you are--you'll never miss a beat.
Solutions We Offer
Top Brands
Our home theater installation customers can choose equipment from Sony, Crestron, RTI, Paradigm, and other leading manufacturers.
Basic Home Theater Installation
Our experts can design and install the simplest to the most advanced systems that is affordable.
Projector Installation
TV not quite BIG enough? Our 4K projector video systems may be just what you need to kick your at-home viewing experience up a notch.
Gaming
Want to give your kids (or yourself) the ultimate gaming experience? What better way than by integrating your favorite gaming consoles or even your PC so you can play games in your home theater?
Home Theater Planning
We work with homeowners and contractors to plan custom theater spaces that are beautiful and functional.
In-Wall and In-Ceiling Installation
Our professionals will put together a dynamic sounding whole house audio system using in ceiling speakers to create a seamless atmosphere.
Remote Control Programming
Control your home theater with a smart remote and a docking station and/or a smartphone app.
Automation and Smart Features
Control your home theater from anywhere there's an internet connection by integrating your home theater installation with home automation and smart home solutions from ECSI.
Planning, Tools and More
Home theater installs from ECSI is a truly comprehensive experience. We'll hook you up with the right cables, brackets, speakers, and everything else needed to make your home theater the place to be. Wires and cords can be made invisible. Hardware and consoles will be left clean, organized and easy to understand.
Your dream home theater system can become a reality with help from ECSI. Get in touch with our experts to discuss your potential home theater installation in Minneapolis and surrounding areas.