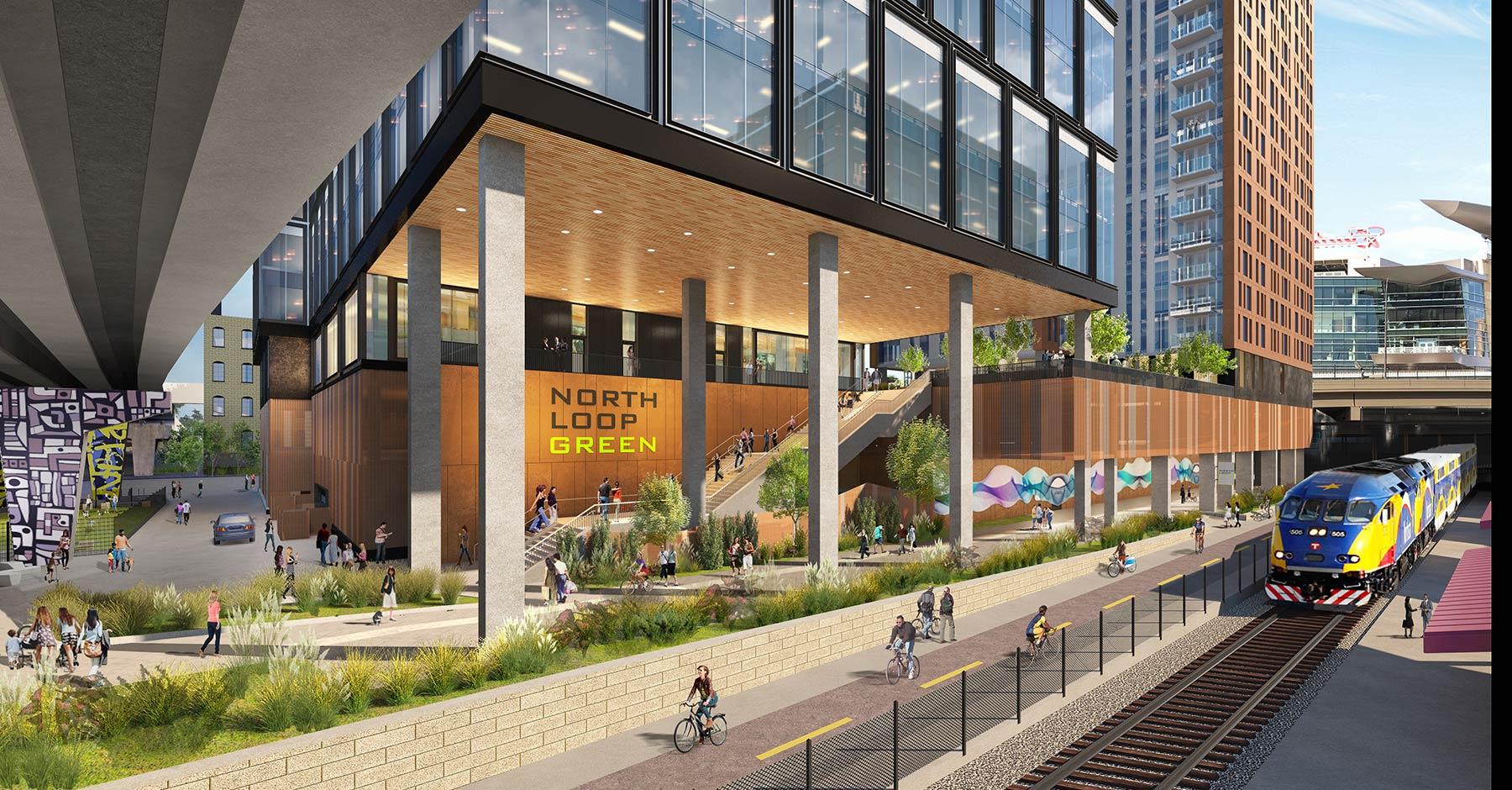 Minneapolis, MN
North Loop Green
The North Loop Hub of Engagement, Inspiration, and Enjoyment
A high-density, transit oriented, mixed-use development - this project is the newest in the North Loop neighborhood. It will consist of market-rate rental units, short-term rental units, restaurant and amenity spaces, and parking stalls. The project also includes a multi-tenant office development that will provide new Class A office space, street-level commercial activity, and green space setup for large event entertainment.
Limited Energy Systems Provided by ECSI:
Voice/Data and Fiber Optic Infrastructure
Data Communication Network Equipment (Network Switches and Wireless Access Points)
Audio/Video Systems (Background Music, Amenity Spaces, Outdoor Video Wall, and Performance Stage)
Access Control Management System (Optical Turnstiles, Parking Control, Elevator Integration, and VMS Integration)
Emergency Communication System
Video Surveillance System (Interior and Exterior Cameras and Direct Integration with ACMS)
Mixed-Use Means Mixed-Solutions
A product that works great for a commercial office building may not necessarily be the best product for a multi-family residential building. Our past experience in both types of buildings helped ECSI successfully develop solutions for this project.